UK Payment Institution License: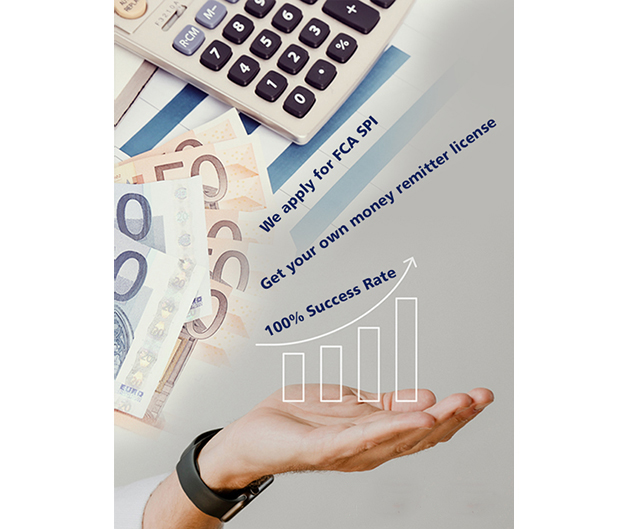 We specialise in assisting clients see through their FCA applications from start to finish – in terms of guidance and support in making sure the application goes through successfully.
In order to obtain FCA authorisation for payment services, an applicant must demonstrate that their firm's business model meets the FCA's rules, requirements and minimum standards. Applicants must have appropriate systems and controls and resources in order to conduct a proposed activity within the FCA regulatory regime. Applicants who fail to meet these conditions and expectations will not be authorised by the FCA.
The process starts with an initial consultation to gather information about the applicant and their business plans regarding the kind of services they wish to provide. If the information exchanged at this point is agreeable to both parties, we will provide you with guidance and support on how to proceed with the application in terms of the documentation required from your end, the forms to be filled and relevant information to be provided to the FCA to ensure timely authorisation.
We provide assistance and support with the below:
FCA PI application –

An online application will be completed with details regarding the business plan, customer onboarding, transaction monitoring, compliance monitoring and regulatory reporting and submitted to the FCA. In case the FCA need any further details, we will work with you to get these answered.

Documentation –

We will assist with drafting of policy and procedure documents in line with your business objectives and goals. All policies and procedures will be created basis client needs and assistance can be provided to update these as the business grows and regulatory frameworks change.

Transaction monitoring –

Once the application is through, we will assist with operational activities like transaction monitoring, maintaining records and conducting analysis basis these data to use in business decisions.

Risk Assessment –

The FCA requires Payment institutions to assess the risks inherent in conducting business activities and accordingly develop, implement and manage policies, procedures and controls appropriate to their risks to empower clients with mitigating risks and minimising their impact on the sustainability of business.

Compliance monitoring -

As an FCA authorised person or firm, you might need help to ensure you comply with the FCA's rules. We provide our compliance services both as a one off activity or on ongoing basis and aim to provide our clients with support they need to maintain compliance and avoid breaching the rules. We cater to each client's requirements and objectives to help them remain compliant.

KYC & AML trainings:

We can also assist clients with ongoing periodic trainings, for their staff and any new joiners, related to KYC processes like CDD, EDD etc, and the how it is the key to establishing a legally compliant business relationship with a customer who wants to avail of our services.
Money laundering is another important aspect which could have devastating effects on the existence and sustainability of a business. To help clients remain up-to-date with the latest Anti-money laundering regulations and application of these in day to day business activities, we provide AML training courses.
Transferring your data outside the "EEA"
We keep a track of the client's FCA license validity and offer to help with renewals of their PI authorisation with the FCA.
Our knowledge of FCA compliance enables our team to support you and your business, provide effective solutions to any problems you face and help you to devise and implement strategies that work for your business and your customers.
FCA Small Payment Institution Fees: £ 500 /year
List of Documents required:
Bank Statements – last 3 months
Passport/Id proof
Lease agreement for office premises
Proof of CCTV installation/Security measures
Documentation for Source of funds for business setup
AML Certification
CV